Anthony Marzanek
Title

TonyTone

Bio

TonyTone is a 21 year old emerging artist out of Toronto, Ontario. His current self released records blur the lines between modern Pop and Hip Hop genres, often lead with catchy melodies and an ambient vibe. His self written, mixed, and mastered tracks have begun to make waves locally and catch the attention of listeners all across the world.
---
Recent Submissions
Very pleasant stuff. Well done! No notes from me on songwriting, performance or production. And it's good that you seem to be doing well on the streaming platforms. 

How's your social media strategy? Are you responding to every comment that comes in? You've got to feed that fanbase.

How often do you release new material? Current wisdom is to put out new songs on a regular basis in order to keep that fanbase engaged. This also builds a story that you can eventually present to a label or to radio.

Do you have anything on YouTube? Even a simple lyric video is better than nothing. You really gotta be there.

Back to radio for a second: Is that in your plans? If so, I'd start with campus and public radio (think CBC) to build up some airplay numbers. When you have some stats to back up your story, then you can think about hiring a radio plugger to help get you to music directors.

Good job. Keep it up. And good luck.

Hey Anthony,
I hope you're well.
This is good.  
Who does the production?  Is it 100% you or did you work with someone else / buy the beat?
Arrangement is good (chorus could poss do with a little more distinction from rest of track) but overall it's a good vibe
I've forwarded to a couple of producers I work with to see if your style works with them too 
From a making the most of it point of view, the instrumental could work for syncs subject to you owning recording and pub 100%, hence the first question.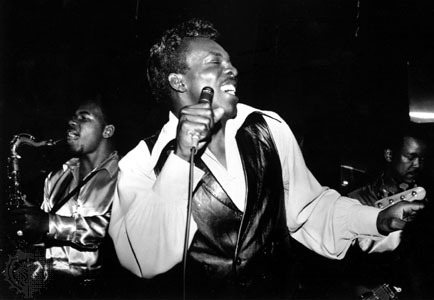 A nice flow over a really interesting instrumental track. Love the flute! I like the chill vibe of this track.  Thanks for sharing. I've added it to my popular "Hip Hop's Next Big Thing" playlist on Spotify. https://open.spotify.com/playlist/4RJZakhNBkseQQfb5gaCdx?si=L1IC5SfLS8e3RIveP9PpMw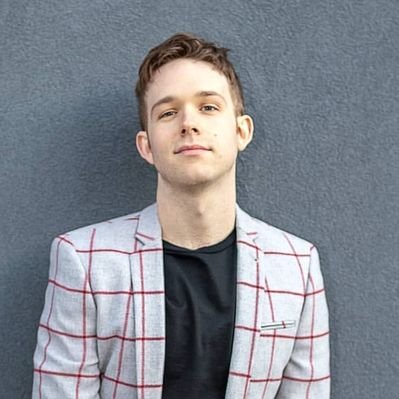 The production on this song is really cool. It definitely stood out, and I liked the track overall.
Nice. I like the production. No notes on performance or songwriting either. Appropriately short, too, given that seems to the route hip-hop is taking. Shorter songs seem to equal more streams. We'll see, right?

So what's the plan now? Recording? Sync and licensing? Until that gets sorted out, make sure you spend as much time as you can on social media, especially Instagram. Not only do you want to post your best stuff but--and this is key--engage every single person that leaves a comment. You need to turn listeners into evangelists for your music. 

The great stuff will rise to the top, but it needs help getting past all the noise and all the competition. The only way that's going to happen is if people honestly believe they can deliver the goods. 

Another thing: Make sure you connect with as many blogs as you can. Every one of those bloggers wants to believe they have what it takes to find the Next Big Thing.

Good luck!
Fun and laid-back / well-constructed catchy, pop/hip-hop song with great artwork to complement the track. I definitely dig the flute element as that instrument is quite uncommon for this style. 

In terms of promotion, I would start by suggesting that you include lyrics and links to hear more music / your social media in your Fluence submission so people can find out more about you. This is your elevator pitch in front of the right people so you want to make it as easy as possible for listeners to get the full picture and find more of your music if they're interested. The same should apply when you're promoting your music to a fanbase so you should update your youtube video so it includes links to hear more ideally "above the fold" so people can see it without having to click "see more" on the description. 

If you're not already, be sure to use all of the available and FREE artist tools across the DSPs like Spotify for Artists, Apple Music for Artists, Amazon Music for Artists and Bandcamp's artist platform as these will provide great insight into your fanbase, how your music is performing and allow you to optimize your profiles and pitch for inclusion on playlists in certain instances. If you're looking for more promotion and building a fanbase you should consider hiring a publicist or a marketing firm that you feel you can trust and is a fan of your music to help with the release of your next single and/or album to help you get visibility on blogs, playlisting, etc. If you're not already on a label, consider trying to get signed to one as they can help you with the promo and playlist pitching. Once you're able to, you should also perform live or do online performances until then to build a fanbase. 

Lastly, for this kind of music you should definitely be building your social media presence and making sure you're utilizing tik-tok, soundcloud, triller and creating video content (music videos, short clips, animated clips, shareable content, etc.) to keep your fanbase engaged. 

Best of luck!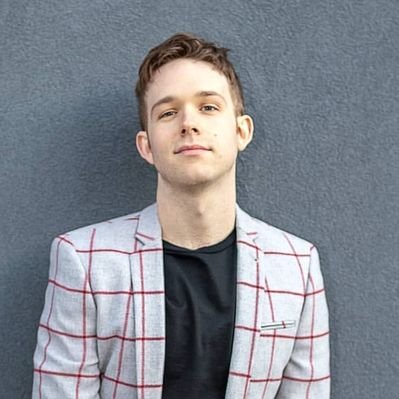 Very cool! I loved the groove. Sounds like a perfect blend of R&B feeling and a pop-leaning beat. I really enjoyed this!

Very sweet. Love the vibe. No notes from me on songwriting, performance or production. Well done.

The next big question is "Now what?" A couple of suggestions.

1. You obviously know that SoundCloud is a hot place for this kind of new music. How are you going to get people to discover and then pay attention to what you've got to offer?

2. This is where social media comes in. You'll need a strategy to direct people towards your SoundCloud page. That will mean setting up a Facebook page and an Instagram account (if you haven't already). Find influential people to follow and hope they follow you back. Things will then build organically.

3. Is a record deal in your future? Do you have an agent or manager who will shop your stuff?

4. What about radio? Commercial radio is a reach at this point, but what about campus radio and online stations?  Think about that.

5. Back to the song: A bit boost would be if you could find an established artist to be featured on the track. Extend a verse, bring in a rap, etc.

Good luck with this. I'll spread this around my social networks. That should be good for 100,000 people or so.
I'm not sure this track is something I'm going to want to listen to until at about 21 seconds, and then I'm in.   Love the laid back soul-pop-hiphop-bedroompop vibe of this.  Adding it to playlists, it's an earworm.  I'd like it to be a bit longer, it ends before I'm ready for it to, but it is perfect in so many ways.  Thanks for sending and introducing me to your music!