Dwight Rowland
Title

Euforium

Bio

"DEFY NORMALITY"

This is what Dwight Rowland, better known as Euforium, is all about. If you want to see someone who pushes the limits of creativity, questions industry norms, and is as full-circle authentic as they come, then Euforium is the artist to follow. It's not an idea, it's a promise. His inspiration draws from niche genres such as nordic folk, cinematic score, and experimental bass. Through years of arduous experimentation, learning, and trial and error, he has successfully fused all of these elements together to pioneer an entirely new genre of dark, melodic dance music. He has distinguished himself with a sonic signature unlike any other. If you try to find an artist with a similar sound, you won't find one. This is not an accident, it is by design. 

Euforium has 2 releases under Simplify Recordings released in early 2020, with "Blood Omen" garnering over 100k streams. Past projects have been self released and have gained support from various tastemakers around the web. 

Euforium grew up in northern California and briefly attended college before deciding to join the US Navy in 2014. His interest in music began when he started playing guitar in his early life. He was then introduced to electronic music production from a friend. What started as a fun hobby evolved over the years into a passion that has been ingrained in him since discovery. Throughout his time in the military he has traveled the world, serving as a helicopter aircrewman and rescue swimmer. He completed his active duty enlistment of 6 years with the Navy in early 2020 and has relocated to Los Angeles to attend Icon Collective. His focus is now entirely on the pursuit of his musical career. Euforium will not just be a name you hear, it will be a name you know.

Website

Expertise

Interests

Location

Los Angeles
---
Recent Submissions
Great track! The production is on point and I like the dark hip hop fused with the dubstep. I would suggest sending this out to some dubstep focused labels. Deadbeats, Circus, Never Say Die, and Buygore are a few that come to mind. If you plan on doing a self release I would suggest sending it out to some dubstep focused blogs to get so attention.
Hope that helps. Great work!
This was an interesting arrangement, love the dubstep touches and the storyline. Cool album cut.
Hey Dwight,
I hope you're good
Track is OK but the biggest issue is your arrangement which does not work
Please see the screenprint here:  https://we.tl/t-c0Ve6ReS1y
You have one 24 bar section of vocals, then later a 16 bar section of vocals, then later a 12 bar section of vocals (all the yellow sections).  These should be equal, and ideally 16 bars only.
You have a random section (light green) 
And then later it all goes a bit all over the place
The sounds themselves are good, the rap strong, but you have got to get the rest to work properly
Fix the arrangement into a more traditional verse chorus style set up and it will work properly
And no. just because you are making dubstep influenced rap it does not mean proper structures for tracks go out of the window.
90% of the parts you need are already in this track, you just need to fix them.
Also, only one breakdown should be in there.  Do it more than once and you lessen the impact.
Once that is all sorted please send again
In addition you should do an instrumental.
And definitely then pitch for sync uses in the USA especially
if you need any more info please feel free to hit me back; I'm looking forward to hearing a fixed version!
As a very rough guide I put an arrangement together in Logic: https://we.tl/t-RBwR19BhYf
This is obviously not definitive, more an example of what I mean.  You will want to use the lyrics and builds properly as opposed to my hatchet job! 
Hey Euforium - I'm really liking this goth / rap direction.  There's definitely a lane for you here as I don't think anyone is really doing this.  To be honest - I liked the the trappy drop - but on the other hand - it sounded just as fresh or a "new genre" without it and maybe the drop was a little expected?  Have you tried submitting to the EDM District, Trap Nations and the like - think that that is definitely a lane you should pursue.  Also finding UGC playlisters that might be able to support on Spotify.   I also like the artwork here - feels like there is some mystique and "mythology" you could create around the project.  I think if you build the culture around the project - the fans will come.  Not sure if it's quite right for my projects / blog / label but I do think you are on to something with this genre lane - goth dark beats / rap.  Someone could take that lane over.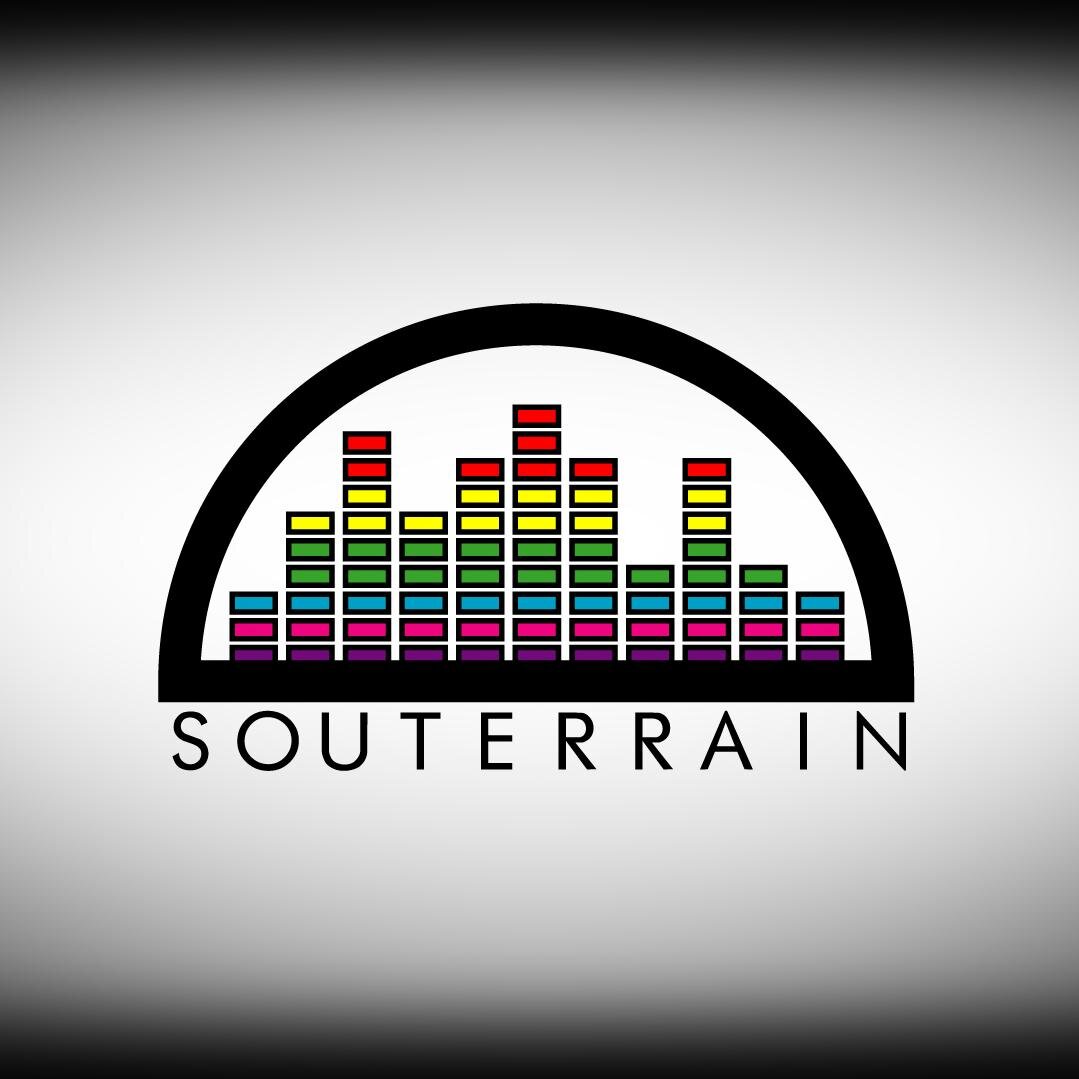 Hey Dwight, thanks so much for sharing your track. I enjoyed listening to it. I have a soft spot for dark basslines as I used to play a lot of that on my radio show back in the day. Firstly, from your perspective, do you know what you are trying to achieve? What do you want from music and creating? One you set your expectations at the outset, you can then be clear on investment (time, money and energy). 
As you're just looking for promo activity we shall stick to that. There are definitely a few things you can do yourself that take you up to a certain level, so once you build that platform, you can then choose where to go from there. Some free / cheap options that are decent DIY options are;
Blogs - People use blogs because they trust their judgement. Blogs already have a fanbase because they are a trusted source and are already credible so getting on some of those would be a great tick in the box. Have a look at a platform called submithub, you can choose to spend a little bit here but you dont have to. Pick which blogs fit your sound and then just submit it to them. Pretty simple. Some will come back and play it but theres no harm in offering exclusive plays before release or an interview. You're after momentum here so a decent period of time of stuff happening is what you're looking for. It build good form, motivation and people will start to see things moving. While you are on submithub, research another dozen or so (up to you but take care of your mental health and time online) and find their submission process, most will be quite straight forward on their website so send on. Keep a track on who plays and who doesnt and then you can determine whether its worth your time.
Radio - Who doesnt want to be played on the radio, right!? Thats a dream for most artists, its the first indication that your sound is valued and enjoyed. Check out the tunein app and find some stations that are similar to your genre. Anywhere in the world. In a similar approach to the blogs, submit your track to the station, either community or online DJs would have an inbox or a place you can link back to, so it should be pretty straight forward, just requires a bit of admin and time (which I know creatives are not the best at!) 
Once you spend some time with the radio and blogs - share when they play you on your socials. The people following you are wanting reassurance that you are doing bits, so when they get validation you're being played on the radio, it vindicates their decision to follow you and give you their attention. Tell people you're being recognised.
Collabs - I can see on your soundcloud you have some features already so this is good. Keep appearing on other peoples tunes, write, produce, whatever but when other fans of theirs see you, they will wonder who you are, so in theory look you up. A great place to get new listeners. Another simple but effective way is to tell other creatives and artists that you like their work. Get a community vibe going by sharing someone elses track that you are feeling, maybe once a week or something like that. Its a great habit to get into and shows you care for others and will help where you can. Others will do it for you also along your journey.
TV spots - interesting one this, depends on your values and what you want as an artist but there are a few decent articles about this online - just search music on TV or something similar, so I wont go into detail here but recent shows such as Selling Sunset give snippets of loads of tunes, some of which were pretty good and i'd not heard any before. It all depends if you want to be associated with that but that is a great way to elevate your sound and build a new and different fan base. Theres also an xbox live option where you can upload your music and potentially be featured in games, i would suggest looking that up and that isnt really mainstream but could be a decent niche avenue to explore.
Playlists - Spotify and other platforms have decent playlists that turbo charge tracks in the short term. They dont build organic fanbases really but they will put you in the shop window. Again these are pretty straight forward to find, the curators will likely have a twitter account and there are again plenty of articles about where to go to send your track to. Similar to blogs, you just have to find them. Once you do, keep a track of time spent and where you've sent them so you can be more efficient the next time.
Follow and copy - what other artists do you like that are unsigned or a similar level to you? Connect and follow. Anyone slightly more ahead in their journey, same. Check out paradigm booking agency for the latest artists that they have signed, keep an eye on them and see what their plan is. Is someone has a booking agent, its likely the agent will align them with venues and festivals, copy. Play where they play, reach out to them to collab. They are far enough along to get some hype but not far enough along to be untouchable. Perfect timing. When they blow up, you'll be on one of their songs. Possibilities possibilities. And thats what we want to create, many opportunties and possibilities. 
That should keep you busy but make sure you dont stop creating and replace with admin. We need creations right now but it needs to be heard. Enjoy the journey and good luck!