Jay Bonaparte
Title

Paragon Cause

Bio

When creativity meets talent, drive, and encouragement from a valued mentor, the results can be spectacularly successful and incredibly fulfilling.

Ottawa-based ethereal alternative/electro-pop duo Paragon Cause are such a case, as their new full-length album, What We Started, is a powerfully bold statement by a band that is brimming with confidence and artistic zeal.

Coming less than a year after the release of their EP Lies Between Us, it sees the dynamic musical duo of Michelle Opthof and Jay Bonaparte reunite with producer/songwriter Sune Rose Wagner, a Danish pop music legend, best known for his band The Raveonettes. Together, over an intensive and intensely collaborative session in the fall of 2019, they composed, arranged and produced an collection of 10 exceptional new songs, that highlight the magical way Paragon Cause have evolved as artists, developing a style and sound that is imbued with emotional darkness, light and plenty of shades of grey.

Wagner had been a long-time idol of both Opthof and Bonaparte, but this time around, they were less star-struck and approached the sessions that would lead to What We Started with a heightened level of confidence and focus in their own abilities, seeing Wagner now as more of a valued senior collaborator.
"The first session, that led to last year's EP, we didn't feel as open and free because we were getting to know each other, we were learning how to work and collaborate together. For the new album, we were a lot looser, there was better communication and I think we all felt a lot more comfortable interacting with each other. This time he was a more active creative collaborator, as opposed to being a producer overseeing everything. It was like he became like a third member of the band," said Bonaparte.

Website

Location

Ottawa, Ontario
---
Recent Submissions
Thanks very much for the submission! Generally really liked this through and through. Only really have one note on this track. For whatever reason, the drum machine usage here doesn't seem to be helping the song. Not so much the sequencing nor patterns that are the problem with them, this particular style of drum machine sounds just doesn't seem to match the vibe of the rest of the song. I would recommend either trying a different flavor/style of drum machine or re-recording the drums for this one with a live drummer. For this particular track I think live drums would really help.
A euphoric slice of indie electropop that got me "right in the feels". Good track! I'd recommend uploading the song to Amazing Radio (amazingradio.us) if you can, and if you're looking for a UK-based sync agency, it'd be worth signing up to a company like Music Gateway or Sentric Music. I'll aim to support the track on my blog and Spotify playlist too!
Not really my cup of tea in terms of style, but I really liked the 80s vibe, kinda goth, right? Congrats on a really well produced track.
"Lost Cause" is an engrossing, atmospheric synth-pop success that atmospherically reminds me of nocturnal pop from the likes of Chromatics and Crystal Castles -- like something that would play on Twin Peaks. I enjoyed this track's tonal distinction between verse and chorus, with the latter exuding a shimmering quality, especially upon the three-minute mark, when the vocals emit a rousing, anthemic passion. So, you can certainly slot in Obscure Sound as a curator interested in this and future submissions. I look forward to sharing. Feel free to email me at mike@obscuresound.com as new releases come in, or if interested in hearing about my PR servicing. Would love to help develop a strategy for your upcoming release. -Mike

Planning to post the track, though for now I've added to:
https://soundcloud.com/obscuresound/sets/best-of-may-2020
https://open.spotify.com/playlist/5jfKYpp69lqakyEyBaEhT1?si=ffE6KmdOSOuwLr5a73P3jA
https://open.spotify.com/playlist/0HzLtmb34rC39kLiufeRBd?si=6KeEgrq8SSy3q7bJxc_iMQ
Great opening!  More unique than I'm used to lately.  Love the opening vocal.  Seems like a slow build and I love that.  Great synth and solid drum.  Sounds like an updated OMD or Pet Shop Boys with a bit of a harder edge.  Vocal is astounding.  Love it!  This is all flowing and swirling SO well together!!  Having a hard time typing while listening because I'm stopping to just listen.  This is something I'd expect to see played on stations like Edge 102 in Toronto or similar.  I wish other stations played this kind of music.  Super well done!  I hope this hits home far and wide!  Well done!!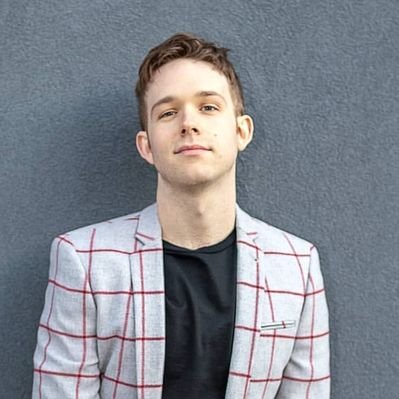 Truly one of the best songs I've been sent on this platform. I can't say I have any notes. Maybe a slight tweak to the vocals or mastering/mixing to make it sound even more premium?
Hey Paragon Cause - dig the darker / indie pop vibes here.  Not sure too much i have to add creatively.  As far as linking with Curators - i think you're doing the right thing here with Fluence.  Have you tried SubmitHub as well?  There are also UGC playlisting strategies using Spotify.   Also worth noting - I just released an entire digital course at Teahable on how to do this that might be helpful (it's our actual release plan for the We Are: The Guard label) on how to release and market and promote releases.  It's on sale 80% off for COVID special.  15 hours / 70 video modules. Just use BENJAMIN10 as coupon code if interested.! 
 But it's here...basically it's a 70 step course on how to get your music out there, discovered, heard, playlisted etc.  Might be helpful.   https://benjamingroff.teachable.com/courses
I dig the track and definitely hear the influences you mentioned below. This is def a song you should consider making a music video for or at least to consider for an upcoming single. Visuals are more important than ever in 2020 (and always have been) so make sure you have a strong aesthetic and visual component to match your music. 

You have a well organized presentation and onesheet laid out below and seem to be setting up things properly but if your main goal is getting publicity and having a PR strategy your two options are to either find an indie publicist who you can hire to push the next album who believes in your work and doesn't just want your money and/or a label who will get behind the release and help with PR, playlist pitching, marketing, etc. You can of course cold email labels with a link to your upcoming album and one sheet in the hopes someone may take note though this rarely has success or do things on your own and prove to a label that you have the drive and wherewithall to make it in this industry and then hope to get a label to reissue the album or sign you for the next one. Industry pros across all genres are looking for artists who have their identity, sound, social media presence, fanbase, aesthetic etc. as figured out as possible and then they just help them take it to the next step. It looks like you're off to a good start so it's just about connecting the dots. 

Once live music can start back up, of course playing shows is crucial for this kind of music but who knows when that will be. Best of luck in the meantime!