Title

Recording Artist

Bio

Christine Lee is an American recording artist/commercial model whose musical style fuses techno dance with pop rock. Her tracks are melodic, danceable, and fun. 

Christine's sonic artistry is influenced by tracks from Daft Punk, Selena Gomez, Fifth Harmony, and retro 80's music.

She sees her music as an opportunity to brighten up someone's day. Her session guitarist is Tim Pierce, who has recorded for the likes of Michael Jackson and Madonna. Her mixdown and mastering recording engineers include Grammy Award winner Tom Weir and Heath Ripplinger. In 2018, Christine teamed up with Hollywood Director Spencer Evans from Spirinity Productions to produce her music videos.
  
Christine's motto: "Light a candle rather than curse the dark."

Website
---
Recent Submissions
Hi Christine - really nice pop song and video here - really well done!  As far as comments on the song, video and everything - it's really great!  Stylistically - this is just a little more on the pop side from what I'm looking for at the moment.  I would really recommend though as far as some advice on how to promote your song - to look into YouTube promotion using the Google Adwords network.  If you set it up right - you can get your video in front of targeted potential new fans - very highly targeted for like .02 cents or so a view - and then ideally convert those people into new fans, on YouTube, Spotify, etc.  Really great work though and will check out some of your other music.  Also I wrote a whole book about music marketing for 2020 and, if you want, you can pick it up here for free on my website as a special bonus ; ) https://www.benjamingroff.com/get-the-book  Hope it was helpful and nice work. 
Very sexy and appealing, but the vocals sound a bit behind the instrumentation in our headphones, and are a bit hidden somehow, and possibly even a bit pitchy, we can't quite tell.  So many great elements here, it's a catchy track and video!  Love your highlighting the list of online platforms at the top of your website, very effective.  
I listened on Spotify and found Close To You that I very much resonate with, and added it to my 'Women Who Rock' playlist here: https://open.spotify.com/playlist/1wcOznHGpmhpwQx0UU5fbY?si=nJo-J9z_Q6GZCxliAwrwMA.  Follow Aspenbeat and the playlist as possible, thank you!
"Stay on your path and don't despair" (from your Listen To Your Dreams track) – hope you do just that.  With 10 followers on your Spotify Artist Profile, you are just this minute getting started, I encourage you to stay on it, it's a marathon not a sprint to find fans and engage them, especially right now.
Hope that's helpful, thanks for sharing your music with me, best of luck with getting it heard!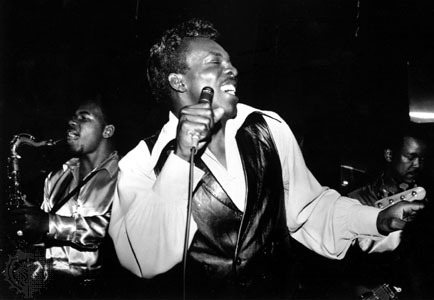 This is a fun, melodic dance track. Could definitely see this on the Disney channel. Keep up the good work. I've added it to my popular New Discoveries From Up and Coming Artists playlist on Spotify. Thanks for the share. https://open.spotify.com/playlist/14s2duEKAaFThD5MPteVV9?si=Xt4f7cu8TbWG8Q0Ja-EdIg