Clifford Reeves
Title

Singer/Songwriter and Music Producer

Bio

Welcome!
I am a US/UK citizen and I grew up on a farm in rural Maryland. I speak English, French and Arabic and having lived/studied these cultures, my music often supports nuances of them. I write music incorporating my personal experiences and those I've experienced through others. Sometimes I add a little humor to my songs. I believe it's good for the soul to laugh!

My musical study began with drumming at age 8, followed by the acoustic guitar. From there I began playing electric guitar, bass guitar, piano, and singing. I was performing in bands by age 12, but when I discovered my passion for languages I made that my focus in school. In college I learned Arabic hand drumming and as a language student, music became my chill time... I couldn't have gotten through school without it.

After college I began a Twitch Channel where I played many of my favorite cover songs for fellow players. Eventually I became a Twitch Affiliate with nearly 2000 followers, most of whom followed me for my singing. One thing lead to another and here I am, loving what I'm doing and reaching out to people through music. 

I do not profess to know all the ins and outs of the music industry, but I am a person with the tenacity to find his way. I write, perform and produce all my music, but my goal is to work with other music professionals.

I hope to hear from you soon, but until then "Party Like It's Halloween"!
Cheers!

Website

Expertise

Interests

indie rock, indie pop, indie, music, pop, drum & bass, house, synthpop, pop music, cinematic, indietronica, soundtracks, future bass

Location

Maryland, USA
---
Recent Submissions
A soulful melodic yet energetic ballad features indie pop and rock elements that combine well together. Clifford uses both genres to mix the alluring lightwave rhythm with a bit calmer bass guitar tune. He further proves the ability to switch effortlessly between different music genres. A unique collision of styles brings a lot of diversity in his sound. 

This is a story about love combined with an uplifting vocal performance, and proficiency to incorporate a little bit of rap while still not changing the mood of the song. The lyrics express the idea of being fascinated with reality and by the limitless possibilities of the future, to the point of enduring sleepless nights. 

It's a lighthearted song in combination with the catchy refrain that will definitely grab people's attention. I would like to hear more from this artist in the future!

Thanks for sharing your music with me!
Great track, this one is rockin'!

So much to like here, especially the vocals (melody, lyrics and energy all great).

Love the driving bassline and drums work well. The arrangement is really good.

Some things I'd consider looking at:
Some of the tones are a little jarring (I'd consider a new kick sound, and maybe different samples for the drums).
I'm into the jangly guitar, but the solo tone doesn't feel like it fits (I'd either keep the tone the same but beef it up and double track it for the solo, or find something more unique in that section).
Guitar solo should be half as long unless something new is added that second time around. The melody is cool, it just doesn't add anything by going twice.

Major tweaks would be on production. With more production value I can see this getting a lot of traction. But don't lose too much of the DIY vibe, this is 90% of the way there. Awesome work!
That was really fucking catchy and I am quite impressed. You clearly have some talent and your vocals are pretty damn good. The lyrics are fun and the hook is tight. The production has a chill groove and I am glad to hear a strong break for the chorus. Keep it up, you have a knack for pop. Definitely want to hear more, so please feel free to submit future recordings along this vein. Keep practicing and get out there and perform as soon as it is safe. Thanks for sharing. Cheers. 
The dark electro beat is quite mesmerizing.
Not sure about the repeated verse. It gets a little repetitive (but it sticks in my head so....) 
The sped up verse is really good and creates some energy to change it up.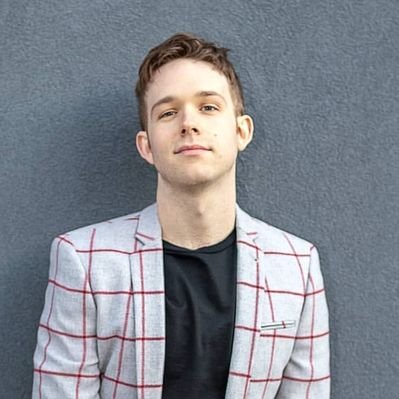 Catchy track. Also, good job on the songwriting--knowing when to space things out is a real skill. I liked the production, and would love to hear it go to the next level with better mixing, master, or engineering.
Hey Clifford - Nice track - the bass line caught me immediately - great opening hook / melody there.  Dig your voice and the song as well.  Though I feel the song kept building and I was (to be honest) looking for a little bit bigger of a payoff.  Like I think your chorus might actually be an A+ pre chorus - and then find another way to launch that energy even bigger vs pulling back into lower energy.  I think that's the key here.  I also really liked the fast paced section towards the end of the song.  Overall, this is really really good - feel you're on the right track.  Also nice guitar f/x/ around 2:30 min.  Not sure if it's quite right for me and what I'm working on but you're definitely on my radar. Also as a bonus - I'm about to release a 200 page book on DIY label releasing - if interested feel free to get a free download here. https://www.benjamingroff.com/get-the-book  Nice work! 
That bass hook is infectious! Unfortunately it's way too loud in the mix and competes with the vocal. If it had a little less upper presence, it might work.

Otherwise I love the production! The offbeat open hi hat drives me a little nuts, but I'm really picky about highs. The mix overall is super smile-curvey.

The "when we're together" section is fantastic. Really emotive vocals.

The guitar solo section has that nice 90s Cure tone. That's my frame of reference anyway.

Yeah! I like it. My following is mostly into synthpop but I'll share it anyway.

That said, some fine-tuning of the mix could really take it to the next level!

Brian.
This was fun and silly and catchy. Hope it's gets some traction. Your creativity on a budget is impressive. 

I thought this was fun. I'm not sure it meshes with what is popular right now but I enjoyed myself. Could be good seasonal club music. Definitely timely. Just not sure what you could do with it during a pandemic but get it to as many people online as possible!
Combining the perfect mix of dance and spooky rhythm the song captures the anticipation leading up to Halloween. The pulsing synthesizer blends well with the bass guitar giving you a real spooky feeling of Halloween party night. 

For the most part, the music is eclectic, while the singer sang it effortlessly with an energized tune. The whole song is entertaining and popping as well, with a catchy refrain that will surely set you up for the Halloween mood. 

Besides the spooky costumes and trick or treat, the track is the curiously powerful blend of unique sound and influences with an evident inspiration from 80's synth-pop and new wave. I would like to hear more from this artist in the future!

Thanks for sharing your music with me!
Hey CLIFFORD - thanks for the submission.  Good idea and right time for this type of song.  Not sure if it's quite right for me but I think it's smart to try to write song that could be the "go to" song for the season.  On that note - looking on who you need to compete with - be it "monster mash" or "time warp" or Oingo Boingo ... I think there's another level on the song, production etc. you might need to go towards.   Maybe even something more gothy?  There are always other blogs and stuff doing a "round up" of new Halloween songs so I'd make sure you try to hit them up.  Or maybe YouTube promoted videos via Adwords might be a good strategy.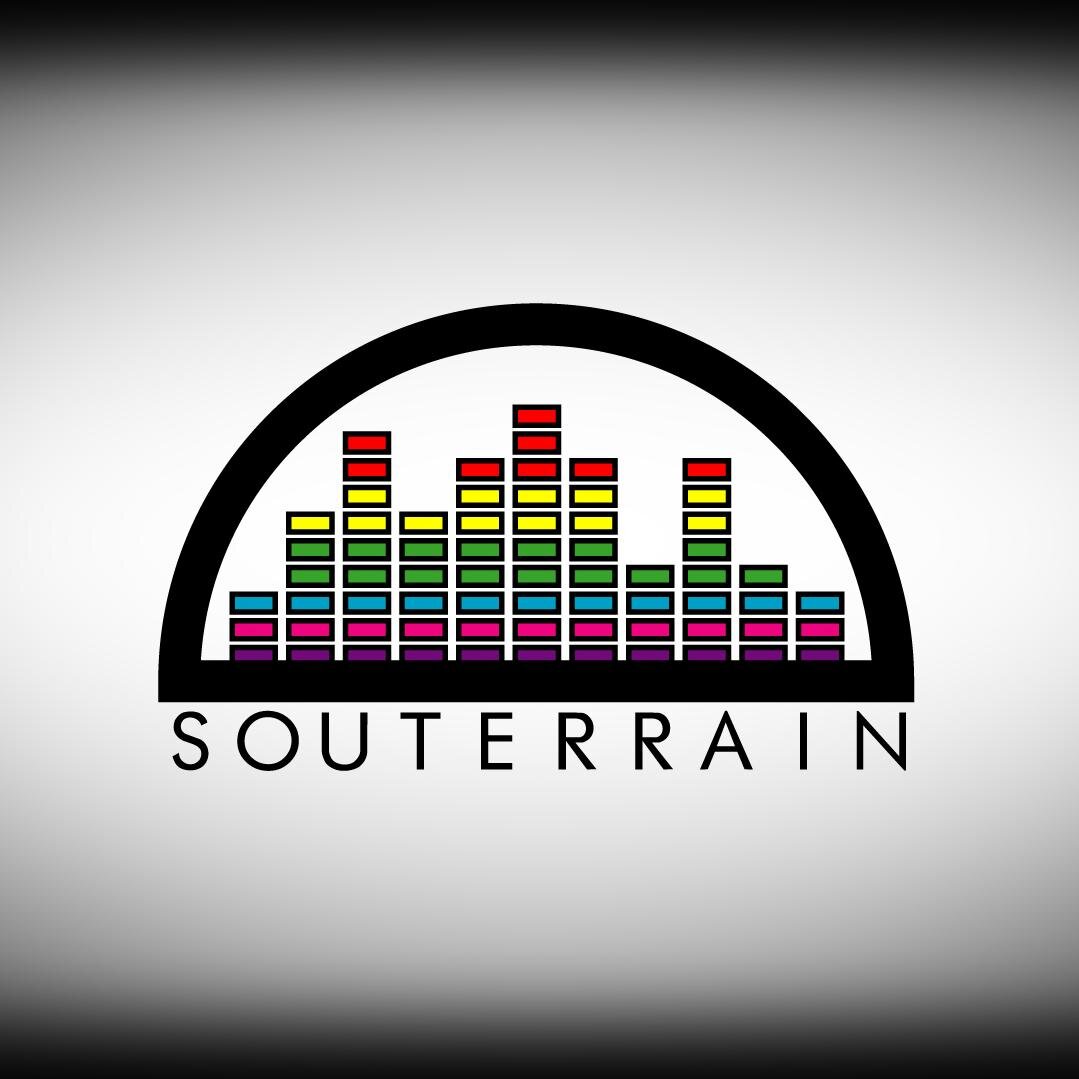 Hey Clifford, thanks so much for sharing your track and video, it was a lot of fun to watch and listen to. It totally felt very retro with a bit of an 80s feel to it and that can only be a good thing, right? You've got the hook down well and it really is an earworm, im sure to be humming the chorus for the next few hours at least and i'm sure it will stick in others brains as well when they listen to it. The fact that it was shot on a phone still has a little novelty to it but with the quality of the devices we have at our disposal now, it will be more common before you know it. 
Because the track is so directed to a certain point of the calendar, you open yourself up to interesting possibilities and with this hook, i wouldnt be surprised to hear it feature in the background of a hosue party scene in an indie film or a horror flick. In regards to feedback on the track and video itself, as its already out there, you can't really tweak any of it but personally I would have liked some harmonies sprinkled in to give it a bit more depth and maybe experiment with some vocal effects to give it more of a haunting vibe. Other than that its a decent offering.
For promotion wise, there is a lot already you can do yourself with little to no financial investment but just a bit of time, care and attention. But firstly, its worth understanding what your measure of success is. What do you want to achieve? Is this just a bit of fun, or do you want to pay bills with music? You want to grow creatively and as a person or get rich and famous? If you're clear on those from the outset, it makes it easier to determine what you'll do to get there. A lot of very talented people level out at the unsigned or indie label stage and they are quite content with that, as it ticks their creative boxes but they can also have a bit of normality on the side. 
Blogs - music blogs are a great platform to showcase your work and its pivotal you use them right. People rely on them to tell them what is cool and where to spend their time, so getting on the right ones brings in new quality listeners who are always searching for something new to engage with. Utilise submithub to scan which blogs you'd like to feature on and send your track over. You can then research others that are not on the website and do the same. You want a constant stream of activity so get planning. Week 1, week 2, week3 etc. Something should be happening at regular intervals.
TV Spots - This all depends on what you want to do, some shy away from this but having your track feature on a reality TV show or soap opera is another avenue to explore. This is the part where your contacts come into play. Who do you know that works in media? You want a dont ask, dont get mentality. The worst that can happen is a no or you get ignored. So what. We all do, so seek out opportunities and reach out to people. If you havent got any connections, go and get some. People in areas that you want to engage with have never been easier to contact. Use linkedin, social media, friends and family, whatever means necessary but start to build your network of creative and industry people. This will massively pay off as you go further on your journey. 
Playlists - this track can easily be added to Halloween playlists, so get on that sharpish. Again this may take a little bit of research but there are some really good articles online about getting onto spotify playlists and reaching out to curators. The lazy listener will again want someone else to design their sound for them so playlists are a great way to sneak into peoples ears, you just have to know who puts them together and why they should add your track to the list. On spotify you can also curate with others so maybe ask some friends and fans to build a halloween playlist with you, if others are invested then its more likely to get shared further. Maybe bring together a whole load of independent artists and create a playlist of their tracks for this time of the year? Builds connections and good fun at the same time. 
Industry People / Other Artists - so there are a number of other artists that are just like you, but maybe further along the journey. Now is the time to see what they do. Who do they use to mix their tracks, who writes with them, who produces, who runs their email and social media? These are really important in understanding the ways into the right people. Take a look at booking agents like Paradigm and see who they have just signed on, it will usually be some up and coming artists that are still learning the trade, which means they are still reachable and contactable. Speak to them and maybe get a collab going. What have you got to lose. Also track their journey, where do they play, what do they do, what brands to they associate with etc. Collecting all this new information will give you more ideas and open up opportutnies to get your work heard by others. 
Anyway thats quite a lot to get started with already so we'll leave it there for now. Take the time to really research this part of the journey as you want people to absorb your art, not just sit there unheard. The thing is, you need to probably work evern harder to get it heard over creating it in the first place. Good luck with it all! C

I can't believe it's almost October! I suppose trick or treating will be socially distanced this year.

Great job with the video. It's a lot of fun and most importantly, keeps my eyes glued to the screen. Nice dancing too!

The song is catchy and no-nonsense as well. You get to the chorus and it delivers!

I'm happy to share this with my followers on Twitter. Hope it gets you some well-deserved views!