Clifford Reeves
Title

Singer/Songwriter and Music Producer

Bio

Welcome!
I am a US/UK citizen living stateside. I speak English, French, Arabic, with twangs of rural Maryland and my music often incorporates nuances of all four. My music is often described as "genre-bending".
I write, perform and produce all of my music.
Peace

Clifford
Singer/Songwriter and Music Producer

Website

Expertise

Interests

Location

Maryland, USA
---
Recent Submissions
Interesting sound!

That bass sure is out front, at least in my studio. The production touches are really fun - the drum machine programming, the vocal echoes. I really can't place this genre-wise, but then again I'm pretty much just a synthpop guy as I explain in my bio.

Ha! Well, I enjoyed the whole thing but I'm really not sure what to say about it. The mix is mostly dialed in though the master feels a bit "closed" - though that's typically what happens when you apply master bus compression to a mix with a sustained bass like that.

Though i wouldn't normally consider it a fit for my Depeche Mode loving following, I've got an angle - I'll ask them what genre it is? Maybe that'll get you a few well-deserved listens.

EDIT: I didn't read the fine print 😂. Maybe you can remind me on the 5th and send the link to colortheory@colortheory.com.

Thanks for sharing it with me! -Brian.
Love the resonator. An old instrument with an inspired new treatment in the mix. Confident vocal delivery, too. Chorus is catchy, too. The verses feel a tiny bit disjointed compared to the choruses but that could be the production more than the songwriting. Overall, I think the artist is a genuine talent and has a bright future. Really nicely done overall.
Twangy guitar and exuberant vocals open "Paradox" win spirited form. The opening lyrics -- "this bed has never been so cold," -- evoking a consuming yearning. The twist at the four-second mark exudes a country, bluesy charm -- maintaining a radio-friendly accessibility, while still touting structural variety, maintaining my interest fully. The "I don't need you but I want you," hook plays well throughout. The expressive guitar tones around 02:05 plays great too, driving into a satisfying conclusion over the next minute. "Paradox" is a fun, enjoyable track showing great songwriting and passionate vocals. I look forward to sharing! Feel free to email me at mike@obscuresound.com to inquire anytime about my PR servicing's rates and success stories. Thanks for sending! -Mike

Hi Clifford.

Thanks for reaching out. Groovy tune. I really like the overall make up of the sound with the sort of bluesy resonate gritty guitar and the sub bass etc. A nice combination of elements that contribute to a unique quality which is fresh and blurring the lines of modern music and americana. Well done.

Overall, i really like the song and feel you are singing from experience as it comes across lyrically as very personal and more of a journal entry then contrived lyrics. My only real critique is I really wanted a chorus that took off and hooked me in. Another level or tier to the song that hooked me in. Your current chorus in my arrangement mind would be a perfect pre chorus that gives way to a really open and energetic chorus. I know this is subjective, but that is what my ear was hearing in terms of the dynamic of the song. Overall, track is great, vocal is convincing and I'd love to hear more of what you are putting out for sure.

Keep on keeping on and thanks for sharing.
Love the slide intro. Solid groove. And your voice is strong. Reminds me a bit of Nathaniel Rateliff or Cold War Kids. Then into the beat--fun drum/synth programming!

I've said this to a few artists recently, but this song would fall in nicely on Sirius XM's Alt Nation's playlist. I really love the variation of the song's arrangement. It's consistent throughout the song, but also keeps the listener engaged with changes across the vocal & melody lines (pauses, the percussion/handclaps, electronic drums, lead guitar licks, etc.). These things work well with a nice, clear vocal and catchy hook.

AND you've got a breakdown for a crowd to get into at a live show? Daaaamn. I vote for this being the single off the album. :) Just push, push, push this tune. Don't simply release it and hope for it to catch fire. I suggest creating Instagram ads with the song playing in the background--it sells itself.
This song has a lot of potential and so do you. I dig your vocals, the lyrics are smart, and the riffs are tight. I will admit the vibe is a bit confusing, even with your helpful explanation. It sounds like you started with a pop beat and then decided to add guitar, which is a bit jumbled. I would try creating two versions and see which you like better. A more twangy Americana/country tune and a straight up pop jam. You want to find yourself in your music and I think you are doing just that with this song. I think you have some talent and I am definitely interested in hearing more. I recommend including links and a bio when submitting your music. Scouts want to know your background along with your music. A lot goes into discovering talent and everybody likes a good story. Hopefully when the pandemic is over you are ready to get out there and start performing, honing your chops. Unless you have a viral hit, nobody is getting signed these days without a following. You want to build a fanbase organically starting local and then regional, etc. Please feel free to submit more tunes, as I like what I have heard so far. Cheers.  
The song had me hooked from the very beginning. It showcases Cliffords strength of musical diversity, creating a curious and potent blend of diverse sound mixtures. 

"Paradox" is a slower track incorporating rootsy Americana with some pop elements. Everything is pulled nicely together and smoothly blended with the clean vocals and lyrical expression. At the first listening, the refrain has a unique character reminiscent of the Red Hot Chili Peppers. 

The lyrics speak about sudden strong feelings of love towards another person and unveil our vulnerability in planning our future. It resonates with other paradoxical events that we will have to face, showing us that contrary to our belief we have little control over the power to lay our own paths and stick to them. I definitely enjoyed this track and I would like to hear more from this artist in the future!

Thanks for sharing your music with me!
A soulful melodic yet energetic ballad features indie pop and rock elements that combine well together. Clifford uses both genres to mix the alluring lightwave rhythm with a bit calmer bass guitar tune. He further proves the ability to switch effortlessly between different music genres. A unique collision of styles brings a lot of diversity in his sound. 

This is a story about love combined with an uplifting vocal performance, and proficiency to incorporate a little bit of rap while still not changing the mood of the song. The lyrics express the idea of being fascinated with reality and by the limitless possibilities of the future, to the point of enduring sleepless nights. 

It's a lighthearted song in combination with the catchy refrain that will definitely grab people's attention. I would like to hear more from this artist in the future!

Thanks for sharing your music with me!
Great track, this one is rockin'!

So much to like here, especially the vocals (melody, lyrics and energy all great).

Love the driving bassline and drums work well. The arrangement is really good.

Some things I'd consider looking at:
Some of the tones are a little jarring (I'd consider a new kick sound, and maybe different samples for the drums).
I'm into the jangly guitar, but the solo tone doesn't feel like it fits (I'd either keep the tone the same but beef it up and double track it for the solo, or find something more unique in that section).
Guitar solo should be half as long unless something new is added that second time around. The melody is cool, it just doesn't add anything by going twice.

Major tweaks would be on production. With more production value I can see this getting a lot of traction. But don't lose too much of the DIY vibe, this is 90% of the way there. Awesome work!
That was really fucking catchy and I am quite impressed. You clearly have some talent and your vocals are pretty damn good. The lyrics are fun and the hook is tight. The production has a chill groove and I am glad to hear a strong break for the chorus. Keep it up, you have a knack for pop. Definitely want to hear more, so please feel free to submit future recordings along this vein. Keep practicing and get out there and perform as soon as it is safe. Thanks for sharing. Cheers. 
The dark electro beat is quite mesmerizing.
Not sure about the repeated verse. It gets a little repetitive (but it sticks in my head so....) 
The sped up verse is really good and creates some energy to change it up.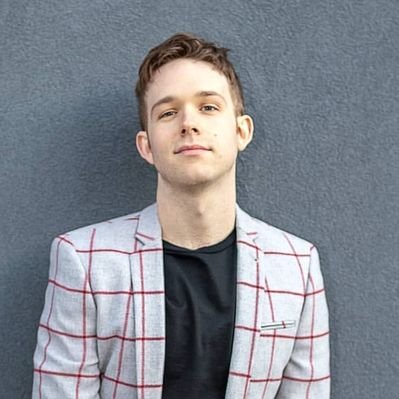 Catchy track. Also, good job on the songwriting--knowing when to space things out is a real skill. I liked the production, and would love to hear it go to the next level with better mixing, master, or engineering.
Hey Clifford - Nice track - the bass line caught me immediately - great opening hook / melody there.  Dig your voice and the song as well.  Though I feel the song kept building and I was (to be honest) looking for a little bit bigger of a payoff.  Like I think your chorus might actually be an A+ pre chorus - and then find another way to launch that energy even bigger vs pulling back into lower energy.  I think that's the key here.  I also really liked the fast paced section towards the end of the song.  Overall, this is really really good - feel you're on the right track.  Also nice guitar f/x/ around 2:30 min.  Not sure if it's quite right for me and what I'm working on but you're definitely on my radar. Also as a bonus - I'm about to release a 200 page book on DIY label releasing - if interested feel free to get a free download here. https://www.benjamingroff.com/get-the-book  Nice work! 
That bass hook is infectious! Unfortunately it's way too loud in the mix and competes with the vocal. If it had a little less upper presence, it might work.

Otherwise I love the production! The offbeat open hi hat drives me a little nuts, but I'm really picky about highs. The mix overall is super smile-curvey.

The "when we're together" section is fantastic. Really emotive vocals.

The guitar solo section has that nice 90s Cure tone. That's my frame of reference anyway.

Yeah! I like it. My following is mostly into synthpop but I'll share it anyway.

That said, some fine-tuning of the mix could really take it to the next level!

Brian.
This was fun and silly and catchy. Hope it's gets some traction. Your creativity on a budget is impressive. 

I thought this was fun. I'm not sure it meshes with what is popular right now but I enjoyed myself. Could be good seasonal club music. Definitely timely. Just not sure what you could do with it during a pandemic but get it to as many people online as possible!
Combining the perfect mix of dance and spooky rhythm the song captures the anticipation leading up to Halloween. The pulsing synthesizer blends well with the bass guitar giving you a real spooky feeling of Halloween party night. 

For the most part, the music is eclectic, while the singer sang it effortlessly with an energized tune. The whole song is entertaining and popping as well, with a catchy refrain that will surely set you up for the Halloween mood. 

Besides the spooky costumes and trick or treat, the track is the curiously powerful blend of unique sound and influences with an evident inspiration from 80's synth-pop and new wave. I would like to hear more from this artist in the future!

Thanks for sharing your music with me!
Hey CLIFFORD - thanks for the submission.  Good idea and right time for this type of song.  Not sure if it's quite right for me but I think it's smart to try to write song that could be the "go to" song for the season.  On that note - looking on who you need to compete with - be it "monster mash" or "time warp" or Oingo Boingo ... I think there's another level on the song, production etc. you might need to go towards.   Maybe even something more gothy?  There are always other blogs and stuff doing a "round up" of new Halloween songs so I'd make sure you try to hit them up.  Or maybe YouTube promoted videos via Adwords might be a good strategy.   
I can't believe it's almost October! I suppose trick or treating will be socially distanced this year.

Great job with the video. It's a lot of fun and most importantly, keeps my eyes glued to the screen. Nice dancing too!

The song is catchy and no-nonsense as well. You get to the chorus and it delivers!

I'm happy to share this with my followers on Twitter. Hope it gets you some well-deserved views!