Esa Mikkola
Bio

I'm a 39-year old part-time musician. I work mostly for a 21-year old artist based in Los Angeles called 1NIGHTINPARIS as a producer. I also do my own music and work with other artists.

I also play guitar (27 years), keyboards (20 years), bass and drums. I can produce, record, mix and master in a good level. I have mixed and mastered hundreds of songs for about 100 different artists.

Website

Expertise

Location

Helsinki, Finland
---
Recent Submissions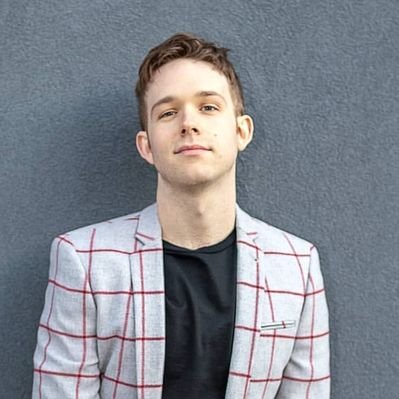 Wow, really well done. I can see that you put a lot into the video, and it's fun and very cool. The song itself is catchy and well-produced, and it has a very modern/throwback/Weeknd vibe to it, so I can imagine a lot of people getting excited about this.

My only suggestion in the future might be finding a way to make the vocals sound even more premium--maybe it's in the mixing/mastering/engineering, or possibly part of the production? Still sounds good, but maybe it could be even better!

Grear job here.
Hey 1NightInParis - wow great video.  Great story line and I have to say it kept me intrigued to the end.  I'm hip to Bob Lazar - so it was interesting to have that angle. I think the song and production is super solid as well.  Feels like it's just circling the hit zone to me but I really did like this quite a lot!  I'm not sure if I have much to add like I think you're really on track here.  As a bonus - I have pages of marketing ideas you can check out - actually a 200 page book and i'll give you the link here if you want to check it out for free: https://www.benjamingroff.com/get-the-book.  I really think that for this song and video...it would really make sense to set up YT video ads via Adwords.  It's a little convoluted in setting them up but there's tons of YT videos telling you how to do it.  If you do it right you can get targeted new fans for like .02-.03 cents a view.  I would definitely do that with this video.
Great, pro-shot video with a fun story line that complements a solid, modern sounding pop song. Nice work.

In terms of promotion, I would start by suggesting that you include lyrics, a brief bio and links to hear more music  on DSPs / your social media in your Fluence submission so people can find out more about you. This is your elevator pitch in front of the right people so you want to make it as easy as possible for listeners to get the full picture and find more of your music if they're interested.

If you're not already, be sure to use all of the available and FREE artist tools across the DSPs like Spotify for Artists, Apple Music for Artists, Amazon Music for Artists and Bandcamp's artist platform as these will provide great insight into your fanbase, how your music is performing and allow you to optimize your profiles and pitch for inclusion on playlists in certain instances.

If you're looking for more promotion and building a fanbase you should consider hiring a publicist or a marketing firm that you feel you can trust and is a fan of your music to help with the release of your next single and/or album to help you get visibility on blogs, playlisting, print media, etc. If you're not already on a label, consider trying to get signed to one as they can help you with the promo and playlist pitching. Lastly, make sure you have a strong social media presence and unique aesthetic as this will help you draw in listeners and hopefully stand out amongst a sea of performers. I think everything looks really great here so you're off to a good start. 

Best of luck!