Carmine Stoppiello
Title

Creeptones

Bio

Formed in 2010, Creeptones have been playing, writing, and performing together for more than 10 years. It all began in 2008, when Nico Lucido—current Creeptones graphic artist and part-time collaborator—penned lyrics that he would then share with childhood friend, Carmine Stoppiello.. Nico then relocated from Christmas, FL, to Toms River, NJ, to officially start the Creeptones project. Within that year, however, Nico would make the tough decision to return to Florida, a story told in their song, "Back in a Few" from Creeptones 2012 debut record, The Creep is Born.

Will Hernandez joined the band at Carmine's request after having seen him play an open mic night at a local coffee shop with just his electric bass for accompaniment. To help complete the Creeptones rhythm section and fill out their previously written songs, Carmine's brother, Tom Cirillo, joined the band as their full-time drummer after standing in during practice sessions. Needing the right fit at lead guitar, Carmine phoned up a previous bandmate from high school and asked for a second chance to work together. Johnny Vines would become the fourth Creeptone.

From 2012–2017, Creeptones played hundreds of shows in the NJ/NY area, mostly in their hometown of Toms River, NJ, and as part of the resurgent arts scene in nearby Asbury Park. They also wrote and recorded their 2012 debut, The Creep is Born, which found its way to several end-of-year lists but went largely unheard. A notable moment came with their participation in Hard Rock's Global Battle of the Bands, where Creeptones finished ninth out of more than 10,000 entrants. In 2015, the band began recording their sophomore album, Hell + Ice.

Feeling like a shake-up was necessary, Creeptones took a break from performing live in 2016 and, in addition to working on the Hell + Ice follow-up, began exploring a permanent live-stream setup. After generating revenue and a following on Twitch, the band leveraged this success by improving their recording/streaming setup to include a dazzling drum- and keyboard-triggered light show, augmented-reality visuals, moving cameras, and special viewer-triggered effects to help keep the audience engaged.

Creeptones released 'Hell + Ice' August 22nd to "fantastic" reviews from ObscureSound.com editor Mike Mineo, and PopMatters.com editor Sarah Zupko. They've scored over 50,000 streams in the first few months.

Creeptones newest single- "Vacant Winds" (available Feb 5th, 2021) was written after longtime Creeptones collaborator and friend Nico Lucido sent me lyrics out of the blue when the pressures of today's society were really wearing on me. "Let go the pain that imprisons you...you know you can drift into present mind" a simple phrase that's easier said than done, but to the willing , it's a wake-up. Here, Nico describes the genesis of the idea "I guess you can say that i was just thinking about the situation we were in with life literally changing before our eyes and sent you a few words in a text, then you ran with it because in that moment we were on the same wave. We're getting older so we are growing apart whether we like it or not, like how your skin sags. It's falling away but it's always attached just like us. Sometimes we do things that remind us we are still part of the same body of work." Nico and I have worked together since 2009 but we hadn't written a song in years, and this was a chance to share a positive message during a time where most of us could probably use a pick me up. I went home and finished writing the song the same day he sent the lyrics.

For this song, we used some classic samples from classic SNES games. We hope this track helps some people put their lives in perspective for a moment. Things can feel overwhelming, but no matter our instance, it's important to stop and smell the roses sometimes. Wishing you all the best for 2021

Spotify- https://open.spotify.com/artist/5BDRrtBu3qxb5RB2wIo2lW
Facebook - https://www.facebook.com/Creeptones/
Soundcloud- https://soundcloud.com/creeptones
Twitter- https://twitter.com/creeptones
Instagram- https://www.instagram.com/creeptones/

Website

Expertise

Interests

indie rock, alternative, indie pop, rock, indie, alternative rock, psychedelic rock, pop music, indie electronic

Location

Asbury Park, NJ
---
Recent Submissions
This is a fantastic piece of sweeping electropop, reminding me of artists like Mass Gothic and MGMT. In terms of where to pitch it for some UK exposure, I'd recommend getting in touch with the likes of John Kennedy at Radio X and She'll Zenner on XS Manchester and Amazing Radio. It might also be worth getting a radio plugger like Olli Dutton or Josh Scarratt involved for a UK radio campaign, such is the strength of their BBC contacts and their experience in working releases in this genre. I'll also definitely add it to my Spotify Fresh Finds playlist once it's been released in February.
You guys are accomplished, having been around the block more than once. I think it's refreshing that you've tapped into this medium for feedback and advice. Not many seasoned musicians seek out new resources. So kudos, just for that.

"Vacant Winds" needs to be on SiriusXM's Alt Nation. It fits right in with a Sir Sly vibe. Not saying you sound like them, just that being played before or after would be a natural feel on a radio playlist.

Musically, I don't really see room for 'improvement' or critique. Vocal harmonies are spot-on. Production is full and robust. You're professional and it shows.

Advice? Rally your fans, demand airplay. Dare Alt Nation to play you...because it might just work. There's really some sludge on that channel and it needs a fresh kick in the keister. "Vacant Winds" could be just what they need. Bravo on this tune. Really dig it.
Nice dynamic pop/rock vibe with psychedelic undertones going on. The production is really top notch! The only thing I'm missing is a more memorable melody which is kind of essential for me. 
Good luck guys! 
Thanks for the submission.

First impressions: Cool vibe, great vocalist, and bass groove.

Some thoughts: The intro is a bit long, ok for an album track but I'd probably shorten it for radio and especially for synch. The form of the song is definitely not traditional. It feels like it's missing a chorus. The verse right now is the strong groove vibe and then it drifts into something that sounds like a pre-chorus that goes for way too long. But then there is no payoff. Just goes back to the verse. I would also finish the song on a proper ending rather than a fade (again, more of my experience for synch talking here). I also had a difficult time understanding the lyrics. Not sure if the vocal could be mixed a little differently to help with that. Levels seem good.

A groovy vibey album track but not something I would see as a single. And from a synch perspective, the vibe would be certainly usable. But a music supervisor would be looking for more of an arc which would be possible if there was a chorus that took it elsewhere.

I hope my thoughts are helpful on your journey. Wishing much success!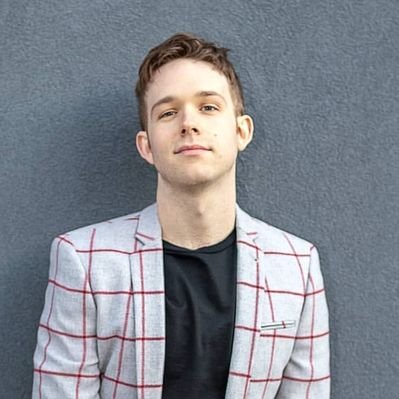 Good job on this! The only note I may have is that perhaps it could be taken to the next level with a higher-quality mixing or mastering? Not sure, but I liked this and I can see you developing an audience for your music.
Well done! This track must have been a bitch to mix with all those layers. Nice harmonies, too. I hear a touch of Squeeze in the vocals. Good restraint. None of the players are looking to overwhelm the song with flashy bits. You've obviously learned that everyone needs to serve the song and not play to impress. 

Certainly no notes from me on songwriting, performance, or production.

It's good to see what you're in contact with as many blogs as you can. I'm always encouraging new artists to make friends with bloggers because every one of them is looking to take credit for The Next Big Thing.

I'm also guessing that you've figured out a social media strategy. Answer every response to everything you post. That's how you turn early vans into evangelists. 

Is there money for a lyric video? You want to have something on YouTube simply because it's still the biggest source of music discovery out there. 

As for finding a home for this song on radio, that might be touch. It sort of falls in the gaps between genres, something that commercial radio has a hard time comprehending. I'd study what Future Islands does. They've somehow managed to carve out a nice fanbase despite almost no commercial airplay. They live on campus stations, community radio, and SiriusXM. Is that a viable route for you?

Let be spread this around my networks. That'll be good for at least 100,000 people. Good luck and keep it up!
good indie song with a modern but classic sound. congrats on being re-inspired to write music. the world def needs more creativity and positivity right now. 

In terms of promotional advice, I would start by suggesting that you include lyrics, links to hear more music and your social media (not just Facebook) in your Fluence submission along with a brief bio about the band. This is your elevator pitch in front of the right people so you want to make it as easy as possible for listeners to get the full picture of who you are and what you're about along with an easy way to find more of your music if they're interested. 

If you're not already, be sure to use all of the available and FREE artist tools across the DSPs like Spotify for Artists, Apple Music for Artists, Amazon Music for Artists and Bandcamp's artist platform as these will provide great insight into your fanbase, how your music is performing and allow you to optimize your profiles and pitch for inclusion on playlists in certain instances.

If you're looking for more promotion and building a fanbase you should consider hiring a publicist or a marketing firm that you feel you can trust and is a fan of your music to help with the release of your next single and/or album to help you get visibility on blogs, playlisting, print media, etc. If you're not already on a label, consider trying to get signed to one as they can help you with the promo and playlist pitching. Lastly, make sure you have a strong social media presence and that you're on all the right platforms (tik tok, instagram, triller, etc.) with a unique aesthetic as this will help you draw in listeners and hopefully stand out amongst a sea of performers. Having strong visual content and music videos can def help get your music out there more than just releasing it without any promotional effort. 

Lastly I said it above but can't stress enough how important it is to build your own fanbase on social media and really push your own personality across your channels and have it look and feel as pro as possible. Artists have more power than ever these days so take advantage of all the tools available! 

Best of luck!