Lauren Frihauf
Title

Artist, Singer-Songwriter

Bio

"You really have a point of view as a singer, and that's crazy if you were thirty-two, but the fact that you're able to do it at the age of sixteen is stunning."     
- John Legend— The Voice Blind Auditions 2020, NBC

"...the range you have is unbelievable" --Melissa Etheridge, ---Melissa Etheridge TV, Linda and Me

Lauren Frihauf, 17, is an indie singer-songwriter who creates melodic lyrics with a neo-soul vibe. She is frequently compared to Amy Winehouse, Norah Jones, and Stevie Nicks. Lauren writes music while at her keyboard, but very much enjoys working with other artists, who often ask her to add backing vocals to their tracks. Her upcoming debut release on June 4, 2021, is the result of a collaboration with Ben Suyat, a guitar performance major at USC.  Their project will include two singles, "June", and, "Adaline", followed by, "The Latona EP".  

Lauren recently returned to her family's eastern Colorado farm from Hollywood, California, after making it to the Knockout Rounds on Season 19 of NBC's, "The Voice", on Teams Gwen and Legend.  She has since been busy writing, recording, and  performing live around Denver area with her band, Lauren Frihauf and Friends.

Website

Expertise

Interests

Location

Colorado
---
Recent Submissions
Nice to meet you, Lauren and Ben!
What a delightful spring-feeling song that dances lightly with willowy vocals and sprightly guitar reverberations, sparkling keyboard notes, and a  briskly shuffling pace.
I'm enjoying your melding of the indie folk and neo-soul styles, where the composition both flows smoothly and has a more staccato rhythm. This juxtaposition creates an interesting tension to the number, that is bolstered by the sweetly airy, yet at times emotionally searching vocals.
The birdsong that bookends the track is lovely, and the engaging music in between feels like it's unfolding naturally. Well done!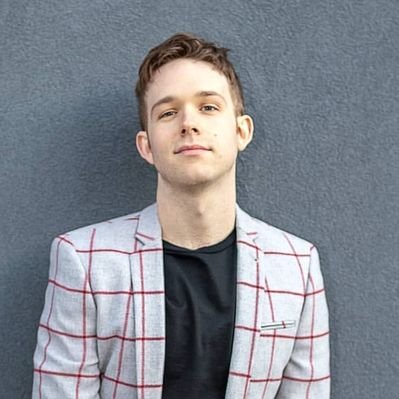 This was a really sweet track. I enjoyed the laidback guitar and your vocals pair really well with the sound. At times I felt the songwriting was a little jumbled, and maybe if the words had been able to breathe a bit more, it might have served the track better. Also, I think the recording quality could have been better.
Intro felt too long. Love her voice. Sexy jazzy vibe it's like silk. Great lounge music. Solid production and lyrics too. LIke but don't love the melody